Things that go bump in the night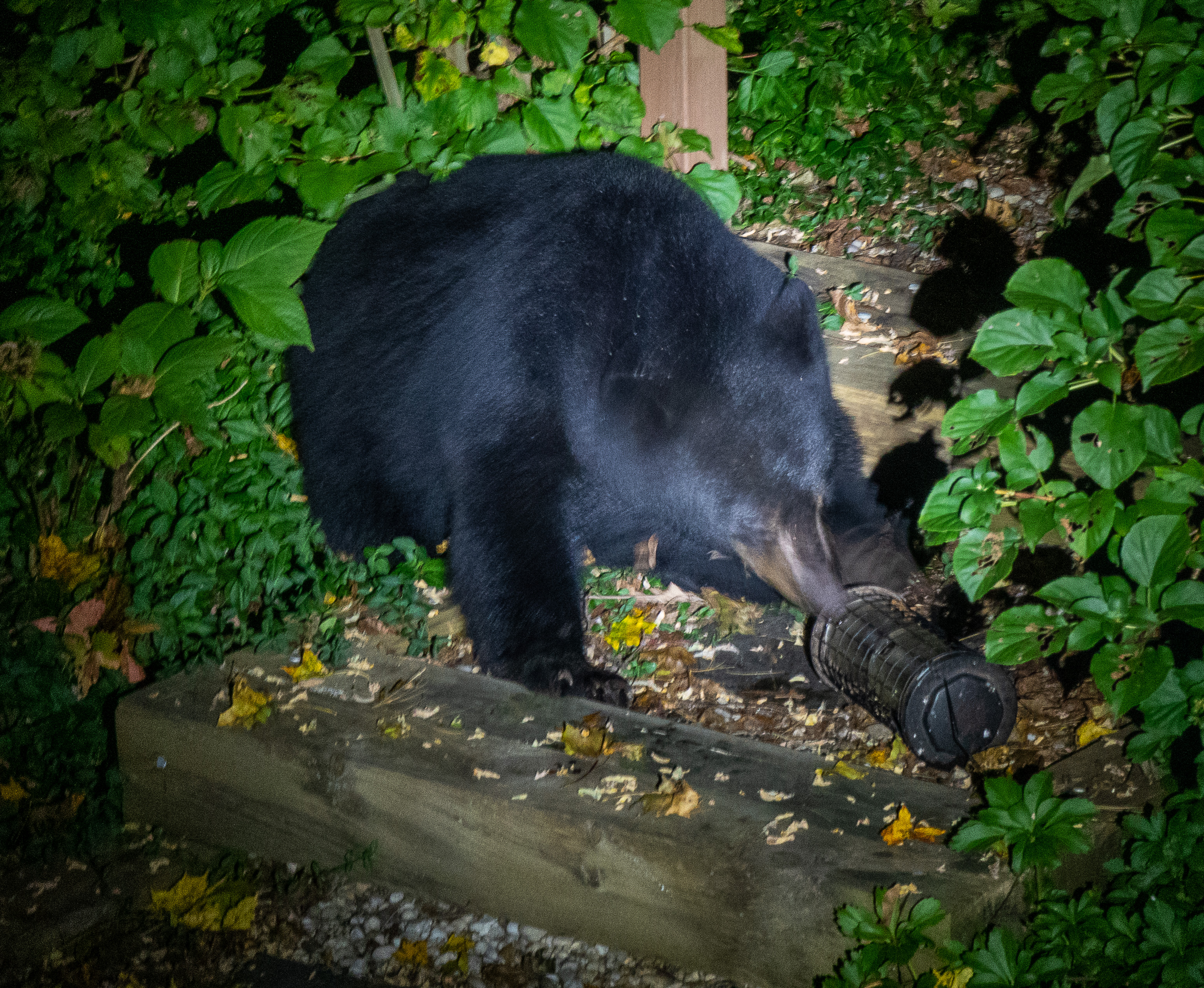 In late October we heard a thump outside a little after midnight. It was a bear raiding the bird feeder, which came as a surprise since it had to climb over a wall to get into the yard.
The bear carried one of the feeders away to the side yard and then lied down to chow down until he had drained it entirely of seed. We watched from the safety of our deck and took a short video and some pictures while illuminating the bear with a flashlight.
---
The bear visit was less scary than the tarantula visit.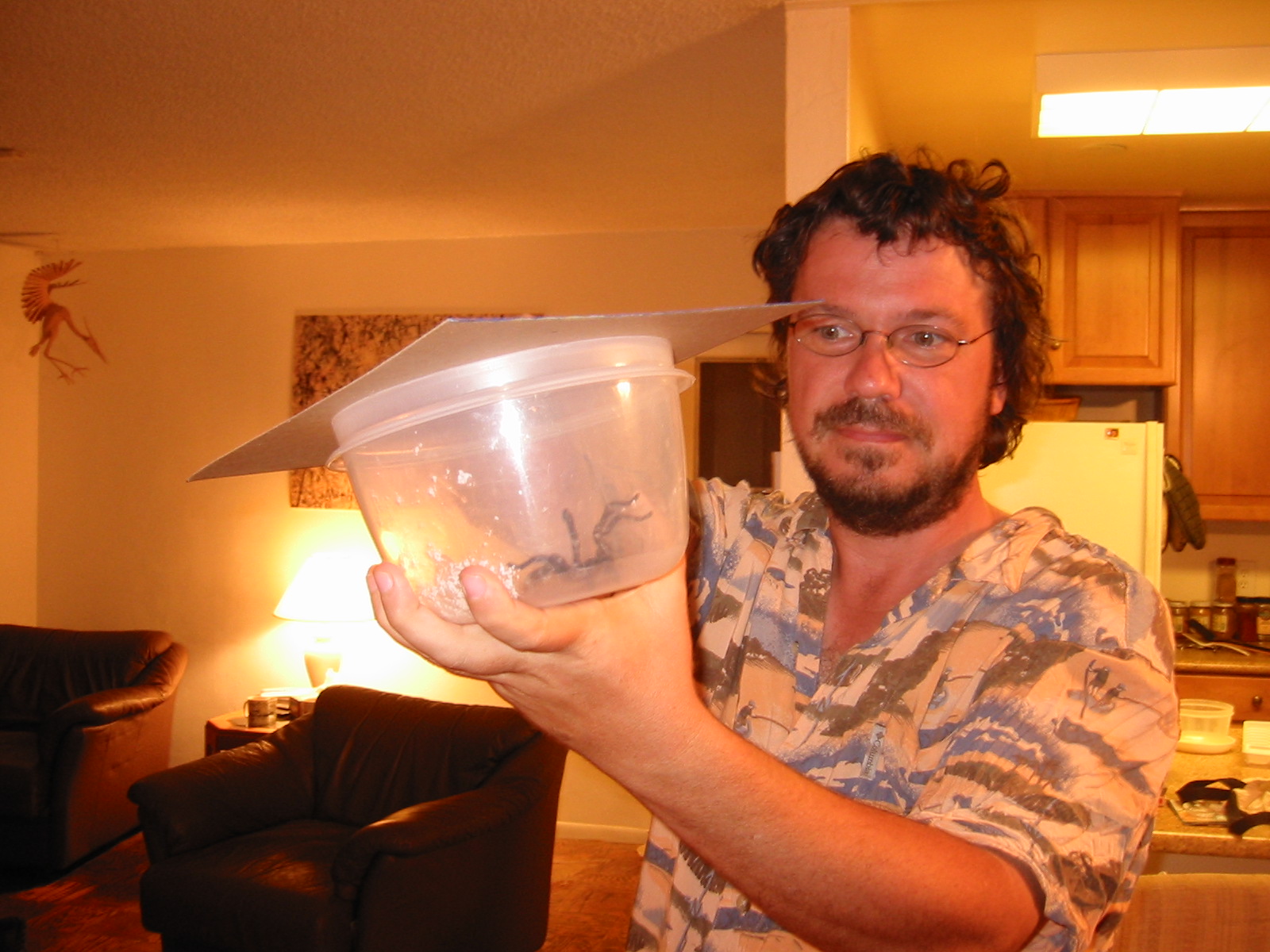 Lynn Salmon <>{
Last Updated: February 16, 2021