Bald Eagles (Haliaeetus leucocephalus)
Bald Eagle at Black Rock Park on January 26, 2014.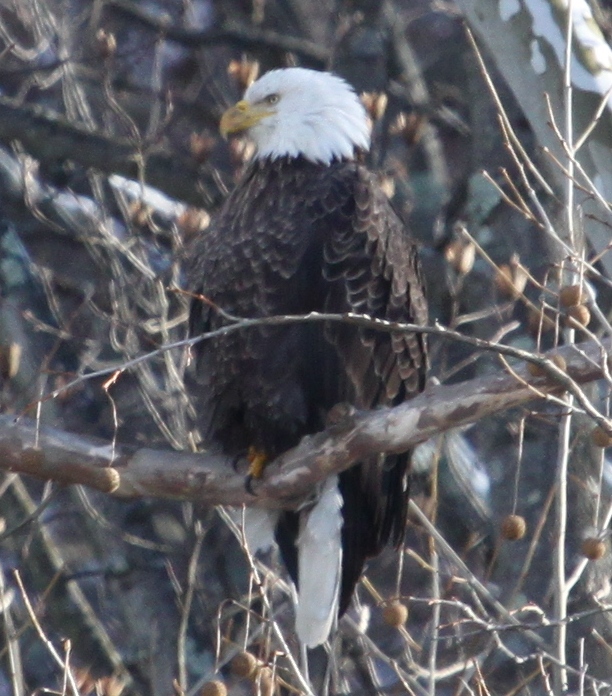 In addition to the guy shown above, we saw about 19 more eagles today. Three juvenile birds were flying around near Black Rock Park. Seven were spotted from the Croton River Kayak launch area near the Croton train station, some sitting on frozen ice spots on the river. And 8 more were spotted a short distance away along a section of the OCAT.
---
Last year on Ground Hog Day we saw several Bald Eagles across the Hudson River from Verplanck. Here's a group of 3 in a pine tree. They are about 1/2 a mile away, so the birds are pretty small in the picture.
---
More of our Bird List
Lynn and John Salmon <>{